Children's health
From bump to baby, to child & teenager, we're here to support at each milestone. We have advice, services & products to help care for children.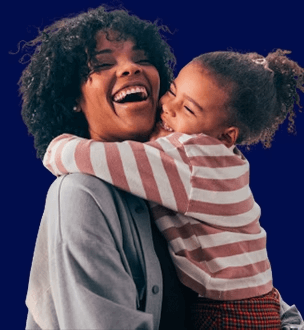 EVERYDAY ADVICE FOR YOUR CHILD'S EVERYDAY HEALTH
What to do if your child is choking
In the video link below, first aider Danielle Bruce explains how to deal with accidents your child may have, like choking and falls.

Children aged 1-5 often put objects in their mouths, which is normal. However, there is always a risk of choking, no matter how careful you are.

There could be various reasons behind your child's coughing. However, if your child starts coughing suddenly, is not sick, and has a habit of putting small objects in their mouth, then there is a high possibility that they are choking.
Call 999 if the blockage doesn't come out after trying back blows and either chest or abdominal thrusts. Keep trying this cycle until help arrives.
WHO SHOULD I CONTACT WHEN MY CHILD IS UNWELL?
Ring 999 when there is a medical emergency such as:
-Loss of consciousness
-Severe breathing difficulties
-Heavy bleeding
Ring NHS 111 non-emergency medical advice line if:
-You are unsure if you need to visit A&E
-For advice when your pharmacy, GP or dental practice is closed
Your first point of contact for the health issues you can't treat yourself or, with the help of your local pharmacy
HEALTHCARE INFORMATION FOR EVERY AGE
TOP SERVICES TO KEEP YOUR CHILD SAFE
1 Subject to availability. Eligibility criteria may apply. Charges may apply.

9 Eligibility criteria and charges apply. Available in selected pharmacies, subject to availability.

*Food supplements are intended to supplement the diet and are not a substitute for a varied diet or healthy lifestyle

**Calpol Sugar Free Infant Suspension contains paracetamol for pain relief, always read the label