Boots Opticians sunglasses
Discount will be applied when you purchase a complete prescription or non-prescription pair of designer sunglasses. Boots brand sunglasses frames are excluded from this offer. Offer is limited to a maximum of three pairs per customer. Offer cannot be used in conjunction with any other offer or discount on glasses or sunglasses. You will need a valid prescription for prescription sunglasses. Offer valid from 4 May to 14 June 2022.
We can see you safely
Appointments available. Hurry, don't miss out!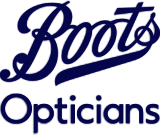 Prescription Sunglasses
Sunglasses are the ultimate summer fashion accessory, keeping you looking cool all summer long whilst protecting your eyes from the sun's harmful rays. 
At Boots Opticians we've got a great range of sunglasses including men's sunglasses, women's sunglasses and kid's sunglasses in all the latest styles, at price points to suit all pockets so you can discover your perfect pair. 
All our sunglasses have 100% UVA and UVB protection so you can be confident in keeping your eyes thoroughly protected all summer long. So let Boots Opticians help you find a stylish new look today. All our prescription sunglasses are created to your personal prescription, and ease the squinting and sun glare you might encounter when wearing traditional glasses or contact lenses. 
For a fabulous summer fashion statement, everyone loves designer sunglasses. Choose from our stylish collection of prescription sunglasses which includes designer brands such as Ray-Ban, Police, DKNY and Nicole Farhi.
Booking an appointment for an eye check is simple when you choose Boots Opticians. Book your test by calling us on 0345 125 3752 or completing and submitting our online 'Request an Eye Test' form. Your eye check will be carried out by one of our experienced, professional optometrists. It will consist of a number of different checks designed to identify early signs of medical conditions such as diabetes, glaucoma and high blood pressure, as well to see whether you need glasses or contact lenses. Important information regarding conformity: View Declaration of Compliance