We can see you safely
Appointments available. Hurry, don't miss out!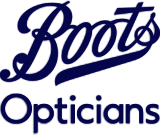 Glasses
Your eyes matter, so we make sure eye care and finding new glasses is simple. From Signature by Boots to Ray Ban and Mulberry, our wide brand selection means designs in every price range (with many that are exclusive to Boots). We can also help you find your nearest Boots Opticians and book a test.