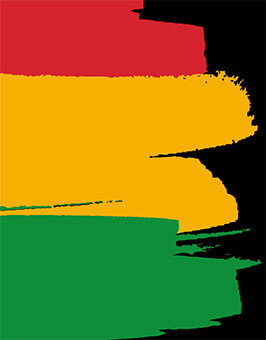 Black-founded & Inclusive Brands
Boots is here for you to shop amazing black-founded and inclusive brands, celebrate the culture and individuality of our diverse customer base and discover your new favourite brand!
BRILLIANT BLACK-FOUNDED BRANDS

Get that Fenty face

Let's talk about our top 3 tips!

Start with your base, choose from 50 foundation shades to get that natural finish or build for that high glam look. We've literally got you covered. Next, define and conquer your contour with the buttery match stix to snatch your gorgeous face. Finally, gloss bomb is where it's at to plump your lips and shine bright lilke a diamond.

There's something for everyone, so go on, have a play!
DEMOCRATISING BEAUTY AT BOOTS
Welcome to a round table discussion on democratising beauty at Boots. Creating conversations, raising awareness and championing diverse representation of beauty.  We strive to shine the light on our community of incredible Black-owned brands and find out how Boots is making beauty accessible for everyone.
At Boots, we are passionate about championing minority-founded and inclusive brands all year round. We care deeply about our diverse customers and want the products you're looking for to be accessible, easy to find, and to support and meet your needs.

Boots is the place to be for make-up and skincare for all skin tones and types, hair care and accessories for all styles and textures and being part of a community that shouts about Black-founded and inclusive brands, for the diverse customers we serve.