For more advice talk to our pharmacy teams in store or visit our Health Hub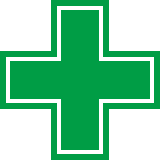 Pain relief
Are you looking for pain relief? We have a wide range of pain targeting products to help make your pain more manageable, so you can get back to doing what you love.

Ease discomfort with anti- inflammatory drugs or pain relief medicines such as ibuprofen, paracetamol and aspirin (always read the label). Why not explore drug-free alternatives that you can be used alongside your medication to help ease pain and discomfort. If back pain or period pain is getting you down, a transcutaneous electrical nerve stimulation (TENS) machine could help.

For child friendly pain relievers, we have a dedicated kid's fever and pain relief section to find all their essentials. Boots has you covered from all angles so you can outsmart aches and pain.