H

allo

w

een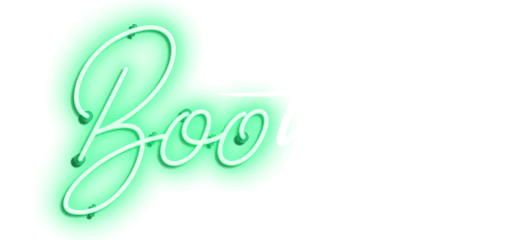 Whether you are dressing ghoulish or glamorous, unearth our collection of monstrous make-up, fake blood & talons this trick or treat season at BOOts
Dripping in seashells, making a splash! Get the look with our iconic Ultimate Eyeshadow Palette & Epic wear liner sticks for a Halloween look guaranteed to make waves!

Start off by outlining the shell shape with your preferred shade of Epic wear Liner sticks, to amplify the colours within the shell try layering the Ultimate Brights palette on top. Top tip – use multiple shades to create dimension. For an artistic edge add a bold wing using our Epic Ink liner. To complete the look why not add a pop of colour on the lips using our XXL lingeries. 

Fierce look, ready to slay! This statement look is easy to recreate using our iconic Ultimate Brights Palette. To level up your look, why not pair it with an Epic Wear Liner stick - perfect for creating a Dragon scale effect. Challenge your artistry and turn heads at any Halloween party!
Map out your graphic eye & scale shape using our Epic Wear Liner Sticks, fill in using our Ultimate Brights palette. Intensify your eyes for a fierce, sultry look using Epic ink liner across the top lash line. Using the same colour scheme, blend the eye shadows across the forehead, face & cheek – top with the Epic Wear Liner Stick in Pure White to create a scale like effect. Complete the look with an XXL Lip Lingerie on the lip – why not add a layer of shimmer to your lip look with our Jumbo Pencils! 

Did you fall from the heavens? Adorn your halo & get ready to glow this Halloween with NYX Professional Makeup. Take the Jumbo Eye Pencil in Milk & smudge for a clean canvas, then paint your gossamer wings with our White Epic Wear Liner. Gently blur your lips with Lip Lingerie Liquid Lipstick in Warm Up, then for an angelic, doe-eyed look, line your lower lashes with white eye pencil. Be the divine light of the party with this celestial costume. 

Inspire nightmares with this scream-tacular skeleton look. Haunt the town with no fear of breaking the bank as our products are under £5! Blank out your canvas with the Second Skin Enhancing Foundation then use the Ink Legend Tattoo Eyeliner in Black to sketch out the outlines of your skull. Fill in & blur any edges with Ink Legend Tattoo Eyeliner in White for a haunting 3D effect. Amplify your look with the Glow + Define Bronzer for a sunken 'living dead' look. Complete it by cutting that crease & glam it up with the Limited Edition Red Eyeshadow Palette. Get ready to stalk the night!

Halloween BOOtique

Be the pick of the pumpkin patch with BOOts this Halloween! Hocus pocus you won't go 'brokus' this trick or treat season, as we are bursting with frightfully good value.

Don't be afraid to vamp it up and resurrect your alter ago with our haunting Halloween make-up looks. Create extravagant costumes and claw the competition away with our Halloween nails. 

You don't have to scary to have a scandalously good time, discover our easy-to-do Halloween make-up tutorials. 

If you've got it, haunt it!