1. For a healthy complexion

If, like some men with oily skin, you suffer from ingrown hairs, then you'll love this posh little face scrub. Regularly massage the gentle jojoba beads onto your face before you shave to reveal smooth skin.
2. For refreshed eyes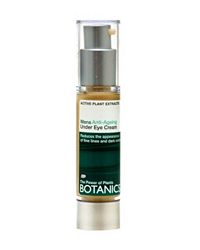 Botanics for Men Under Eye Cream

Enriched with plant extracts, this handy cream provides 24-hour moisture while reducing the appearance of dark circles. Used regularly, eyes will appear perfectly moisturised, refreshed and puff-free.
3. For razor bumps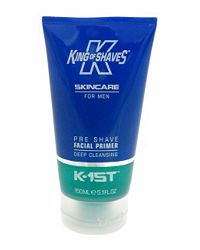 King of Shaves Pre-Shave Facial Primer

Prepare skin for shaving with this all-purpose daily face wash. The natural fruit extracts gently remove dirt to give a deep-pore clean without stripping skin of its natural oils.
4. For a smooth shave
Biotherm T-PUR: Extra-Matifying Moisturizing Fresh Gel

Men who suffer from oily skin will love this moisturising gel. Its unique formula works overtime, eliminating shine, purifying skin and helping to reduce pore size while soothing skin all in one swift swoop.
5. For fresh faces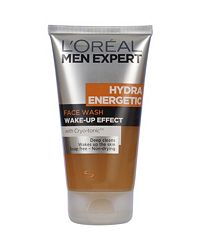 L'Oréal Men Expert Hydra Energetic Cleansing Gel

Invigorate skin with this foaming gel that gently sloughs away the dirt and oil, which can leave men with lifeless-looking, dull skin. The cooling menthol leaves you with a healthy complexion that feels refreshed.
6. For healthy skin all over

For a tough and deep exfoliating clean on the body, this scrub is perfect for male skin. Removes dead skin cells and impurities for a refreshing, deep clean.
7. For a smoother shave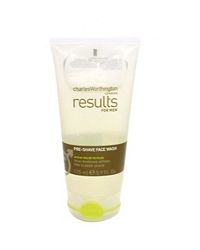 Charles Worthington Results for Men Pre-Shave Face Wash

A gentle cleanser, it will soothe and moisturise pre-shave skin, while removing any excess oil. The self-heating action softens stubble and helps to open up pores, preparing it for a really close shave.
8. For clearer skin

As men's skin is thicker and often oilier than women's, our skin care experts have created this specialist soap-free face wash to remove everyday dirt, pollution and oil. Simply lather, then rinse.
9. For problem skin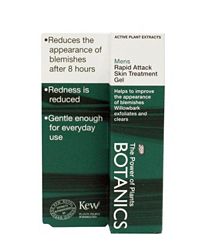 Botanics Men's Rapid Attack Skin Treatment Gel

Men with oily skin will love this powerful treatment gel. It's gentle enough for daily use and gets to work on blemishes in just eight hours. It contains willow bark extract, which helps clear pores.
10. For excess body hair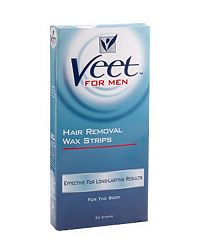 Veet For Men Ready To Use Wax Strips

When tackling hairy shoulders or backs, these easy-to-use wax strips are a good alternative to shaving. Hair is removed at the root so that re-growth appears more slowly, taking up to four weeks to reappear.












For more advice on men with oily skin, speak to one of our 100 Boots skin care advisors across the country. Click here to locate your nearest.
Read more like this?
Top 10: Skin Care For Men With Sensitive Skin
Top 10: Skin Care For Men With Dry Skin
Featured products
Men, skin care

Written by Ese Odetah