1. For supple lips

This cheaper-than-chips no-nonsense balm is a beauty essential for women everywhere. It's great for soothing dry lips, slicking down unruly brows and, because it contains SPF15, protecting your pout from sun damage, too.
2. For problem skin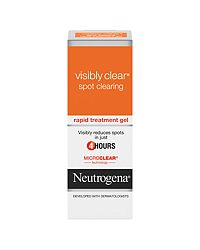 Neutrogena Visibly Clear Rapid Treatment

If you're prone to the odd breakout, this oil-free product gets working to reduce the size of blemishes within 48 hours. It unblocks pores without being too harsh and shouldn't dry the skin.
3. For reduced pores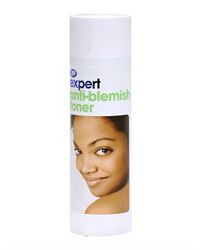 Boots Expert Anti-Blemish Toner

Protect skin against blemishes and keep oily skin looking clear with this fragrance-free toner. Extracts of willowbark helps to reduce large pores, which are more prominent in oily skins.
4. For girls on the go

Need a nifty way to cleanse, tone and exfoliate, all in one easy step? Olay have come up with specially formulated cloths that get rid of the dull skin cells, which can sometimes leave oily skin looking shiny. The result is super-soft skin with a fantastic glow.
5. For shine-free complexions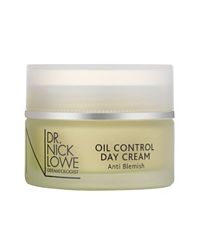 Dr Nick Lowe Oil Control Day Cream

This ultra-light cream, made all the better with UV sunscreen and vitamins, is a beauty must-have if you have oily skin. The creamy moisturiser literally seeps into skin, leaving your face hydrated and shine-free for hours.
6. For that all-important-glow

Gentle enough to use every other day, this spa-in-a-jar product leaves skin looking velvety smooth and luminous. This is all thanks to its ingenious ingredients of rice starch, lemon oil and vitamin C.
7. For soothed skin
Boots Expert Sensitive Gentle Cleansing Lotion

This gentle lanolin-free cleanser removes the build-up of grime, which can leave skin looking oily. A blend of soothing aloe and mineral water helps to boost complexions without leaving skin feeling tight.
8. For a radiant complexion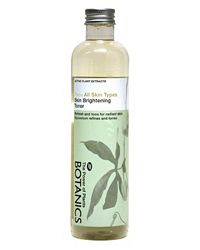 Botanics Skin-Brightening Toner
Packed with natural ingredients, including ginseng and apple, this gentle toner will remove all traces of cleanser to leave oily skin looking brighter, taut and shine-free.
9. For circle-free eyes

Dark under-eye circles and bags can be more visible on oily skins leading to a tired and ageing look. This under-eye cream significantly reduces the appearance of brown or black circles over time.
10. For your whole body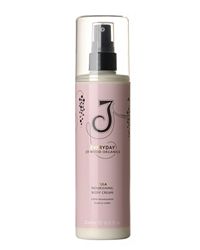 Jo Wood Organics Tula Nourishing Body Cream

This rich body cream contains essential fatty acids rosehip oils and arctic bilberries to keep skin moisturised and supple. Frangipani and jasmine notes give a gorgeous aroma and since it's Jo Wood, the packaging is pretty.
For more advice on oily skin, speak to one of our 100 Boots skin care advisors across the country. Click here to locate your nearest.








Read more like this?
Top 10 Skin Care: Teenage Skin
Top 10 Skin Care: Combination Skin
Top 10 Skin Care: Sensitive Skin
Featured products
Skin care, body care, skin concerns, anti ageing

Written by Ese Odetah