Give your make up bag a spring clean, using our tips for what to keep or swap. With bold contemporary looks off the catwalk this season, simple changes could make a big difference to your image, introducing a whole new you. So, let's make 2013 the year of feeling gorgeous - these easy make up ideas are a great way to boost your confidence, whether you're after a subtle update, or a dramatic new look.
Freshen up your face with an all-in-one base (Swap: heavy foundation)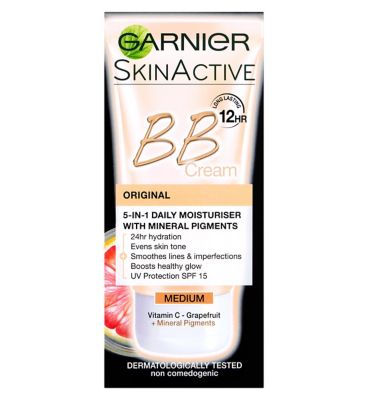 Want a fresh look for spring? Swap your full cover foundations and improve the look and feel of your skin with Garnier's Miracle Skin Perfector B.B. Cream, which has the benefits of both light coverage and a moisturiser. Short for blemish balm, these skin-perfecting creams give sheer coverage and soothing hydration, evening out your skin tone with mineral pigments and illuminating moisturisers.
Walk like an Egyptian in colourful kohl (Swap: black liquid eyeliner)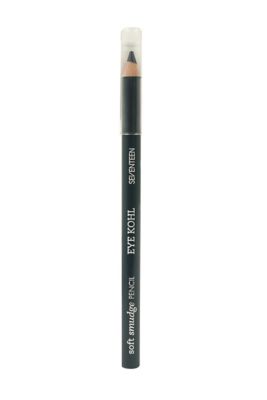 With bold liquid eyeliner going into retirement for a season, bright pops of colour are a must-try to help give you a lift in confidence. This season also welcomes home kohl pencils - great for grungy, smoky styles that are so easy to create. What's best, you can update your look for under a fiver! Just swipe a line of 17 Eye Kohl in blue on the lower lash line.
Get glowing with barely-there bronze (Swap: deep self-tans)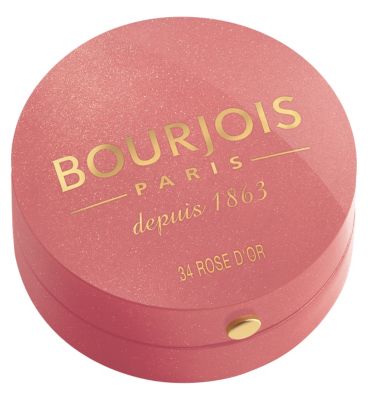 Leave deep bronze in the shade this season and keep your tan to a subtle, peachy glow. Get a healthy sheen and feel positively luminous by opting for a decidedly paler and more interesting effect. Let your English rose complexion blossom with this peaches-and-cream Bourjois Little Round Pot Blusher in Veloute De Peche.
Leave nails in the nude (Swap: fiddly nail art)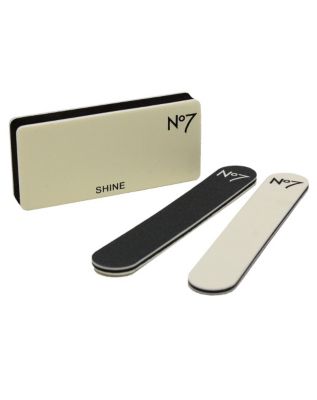 According to fashion designers such as Rodarte and Michael Van Der Ham, natural nails are back! Let yourself shine with the No7 Ultimate File and Buffer To achieve the barely there effect, a great tip is to mix a bit of foundation into your top coat, for a super-shiny, healthy look. Or be confident that your colour will last with Max Factor Glossfinity, perhaps adding a quirky half-moon at the nail bed.
The one-step statement pout (Swap: lip glosses)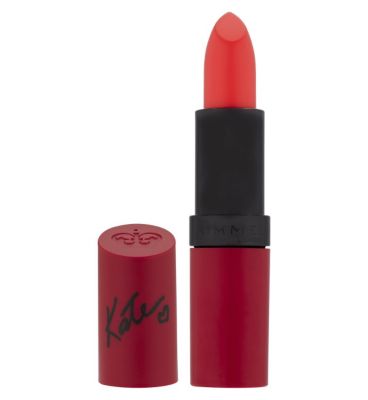 Make yourself a talking point with a bold and attention-grabbing smile. Less is definitely more so complement a natural eye with a pumped-up pout of intense colour. Try a modern matte finish in neon red, such as Rimmel Kate Matte Lipstick, or get the best of spring-ready colour and moisture with Revlon's ColorBurst Lip Butters that will have you feeling confident all the way into summer.
Make up bags and brushes?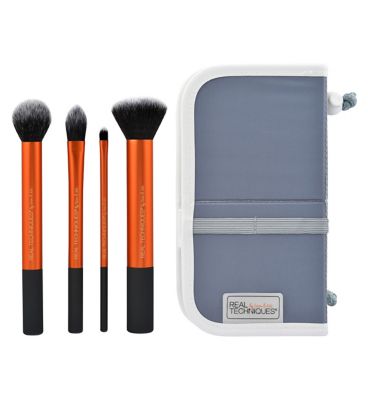 Switch battered old brushes for top quality tools, fit for any budding make up artist. Having the right tool can make all the difference in creating that flawless look that lasts all day long. The Sam Chapman Real Techniques Core Collection helps you to achieve expert looks for face and eyes.
Finally, a spring clean isn't complete without a fab new make up bag. From kitsch to cool we've got a great range of cosmetic bags for your new kit.