Before you consider vitamins and supplements as part of your beauty regime your best starting point is to maintain a healthy and well-balanced diet and lifestyle. If you decide to take a beauty supplement to support your diet, we have a fantastic range to choose from, supporting specific beauty needs from skin care to hair maintenance.
Support your skin care regime with some specially formulated beauty supplements.
Boots Pharmaceuticals Skin, Hair & Nails
---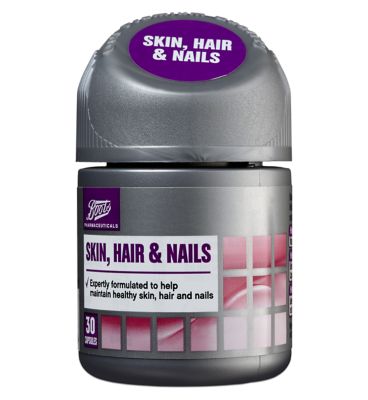 ---
This supplement contains zinc to help maintain healthy hair, skin and nails, and vitamin C which contributes to normal collagen formation to maintain healthy skin. (Not suitable for children under the age of 12 years).
Pure Gold Collagen Food Supplement
---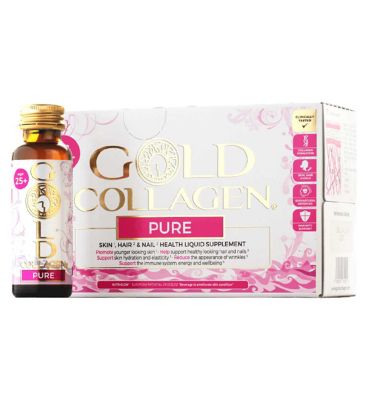 ---
The vitamin C in this supplement helps to maintain healthy collagen formation. It also contains a blend of collagen and other ingredients. The recommended amount is to drink one bottle per day for four or eight weeks.
Imedeen Time Perfection
---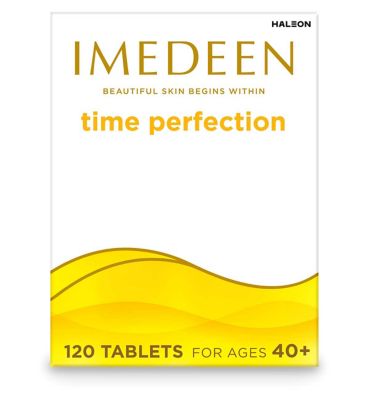 ---
Suitable for women aged 35-50, this supplement supports skin quality with its blend of vitamin C and zinc, both of which contribute to the maintenance of healthy skin.
No matter what life-stage you're at, maintaining healthy hair is a great boost to your beauty regime. While you should already have a healthy and well balanced diet, there are supplements available to help support normal hair.
Wassen Silica - EPO Hair, Skin and Nails
---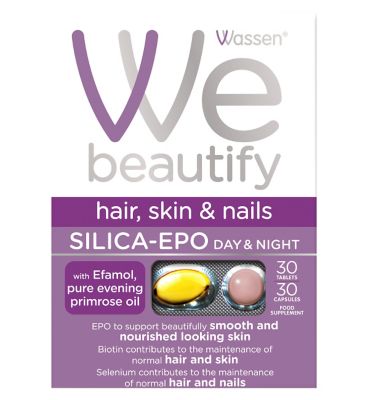 ---
An advanced beauty nourishment regime that helps to support your body from the inside out. Containing a complex mix of vitamins and supplements including vitamin C and biotin which support healthy hair.
Wellwoman Tricologic
---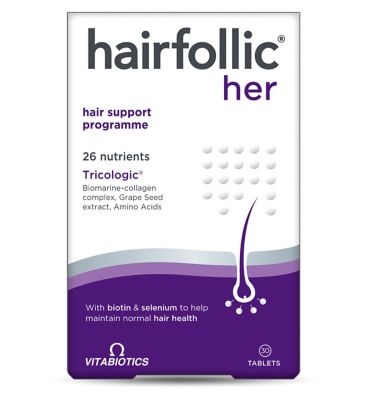 ---
This supplement works to maintain the condition of the hair while deeply nourishing hair follicles. It also contains copper - which helps to maintain normal hair pigmentation.
Nourkrin Woman
---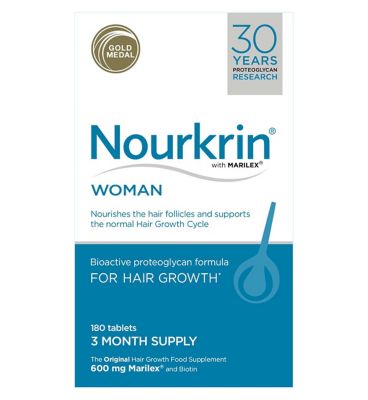 ---
A hair supplement designed to maintain healthy hair. Nourkrin works over a period of months and contains D-biotin, which helps maintain normal, healthy hair.