You want to wave goodbye to dull, scaly skin
To shed your lizard-like dryness for good, turn to your faithful body scrub. "Exfoliation is best for tackling scaly dry skin," says Nichola Joss who recommends following exfoliation with a generous layer of dry oil, applied overnight when the skin is in regeneration mode. "This will encourage ingredients into the dry areas, feeding and nourishing the skin."
Scaly skin zappers: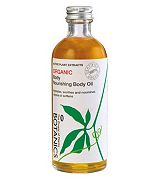 You want to see off a "crepe paper" bust
A sun damage hot spot, the décolletage is vulnerable to crepey skin culprits like dryness and sun exposure. The good news is it can be treated, but go easy. "This area of the body should be treated like the face, so go very gently," warns Nichola. "Crepey skin can be improved with massage and a good moisturiser; massage very gently using small circular motions, starting in the middle of the décolletage, working out and upwards and gently pat the area with a moisturiser."
Dehydrated décolletage moisturisers:
You want to firm wobbly bits
When it comes to firming and toning, a little work goes a long way. "Toning and firming the skin comes with a combination of massage and product use," says Nichola. "A daily massage routine is important – it will also increase circulation, improve muscle tone in the arm area, increase collagen production and increase blood cells to aid cell renewal and will stimulate elastin fibres to repair themselves." If you want help in the toning department, snap up The Sanctuary's new Trim & Tone Bodywrap, part of the brand's Professional range and inspired by the treatments at its London Day Spa.
Fantastic firming buys: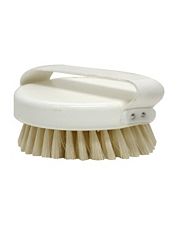 You want to see fewer dimples
For a serious dimple assault, take a multi-pronged approach and start with fake tan. Although it doesn't physically reduce orange peel skin, a fake tan helps create the illusion of even skin tone. "Experts can even use it to shade and add contours, creating the appearance of muscle tone," says Nichola, who uses the St. Tropez range on her A-list clients. Look for a self tan with added benefits like MakeBelieve Self Tan Lotion, which contains cellulite-familiar ingredients like caffeine. Also, keep up the body brushing, massage and moisturising.
Dimple reducing allies:
More body boosting buys
Read more like this:
Beauty blog
Beauty rules: Oils
Get skin care savvy

Related categories:
Beauty Uncovered
Skincare