However, you may be pleased to hear that you will still be able to buy Little Swimmers swim nappies, Dry Nites pyjama pants, Pull-Ups and Huggies wipes.
We know that once you find a nappy that suits your little one you tend to stick with it, so know that this could be disappointing news. Feel free to stock up on Huggies nappies until stocks last, but when you want to start thinking about alternatives, this handy guide may help make the switch as easy as possible.
If you buy Huggies New Born, why not try one of these instead - we think they are very similar...
Boots New Born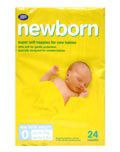 These great value nappies are made from super soft material and feature an umbilical cord cut out around the navel area to help prevent rubbing.
What mums say:
"We were recommended these nappies when our daughter was born very prmaturely. They were excellent. Great value, for a nappy which isn't at all bulky and managed to not leak at all."

Carol1, online customer
Pampers New Baby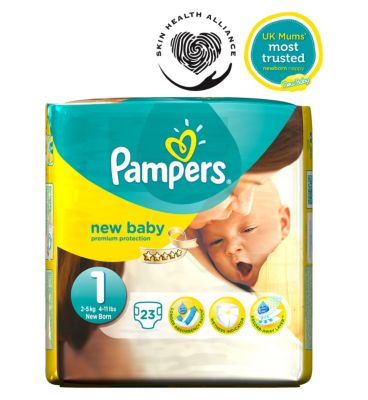 Specifically designed to absorb wet messes, these nappies have been designed using Pampers expertise and include a handy wetness indicator.
What mums say:
"These are the only nappies I would recommend for a newborn! Used these with all three of my babies. Worth any extra costs as they don't leak- so less washing (reducing costs & workload) and staining of clothes-Fab!"

EmElls, online customer
If you buy Huggies Super Dry, you might want to try one of these nappies...
Boots Super Dry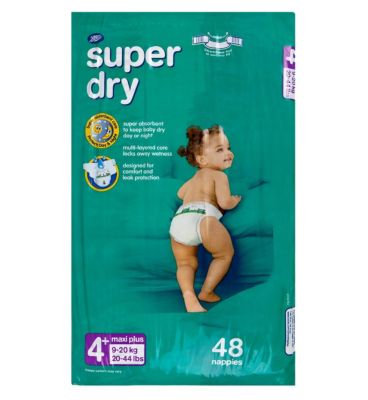 The multi-layered core of these nappies will help to protect your baby from leaks day or night, whilst the re-sealable tapes ensure a secure fit.
What mums say:
"I was very impressed with the amount of stuff that they have had to deal with at the moment daughter teething so not good and found them to be very sturdy when putting on and taking the nappies off."

Cambourne7, online customer
Pampers Baby-Dry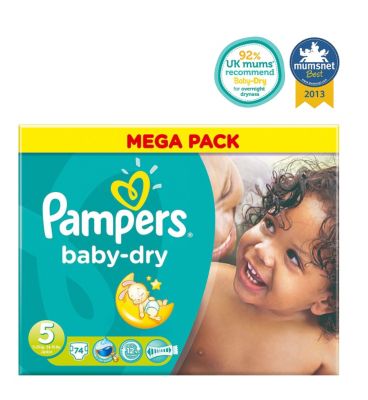 Specially made for a good night's sleep, these nappies feature an extra sleep layer for up to 12 hours of overnight dryness for your baby.
What mums say:
"I have tried all nappies and find Pampers the best. My daughter kept waking up during the night and found she slept better with Baby Dry nappies."

Snoopylover9, online customer
If you buy Huggies Natural Fit, we think these might work for you...
Boots Active Stretch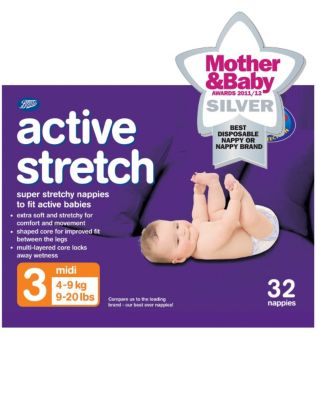 Silver winners of the Mother & Baby Awards 2011/12 for best disposable nappy, these nappies feature stretchy sides for freedom of movement.
What mums say:
"Having used branded nappies previously we are now totally converted into Boots Active Stretch. They are excellent for overnight and we've had no "overspills" at all (day or night!)."

curls21, online customer
Pampers Active Fit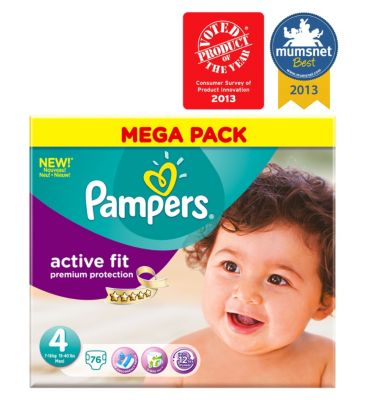 These ultra-thin and comfortable nappies have strong grips and flexible leg cuffs to protect the most active of little ones during playtime.
What mums say:
"Great product as to be expected from Pampers. Great comfy fit and even better now they are so much slimmer. As part of the deal it is excellent value."

anonymous online customer
Boots Easy On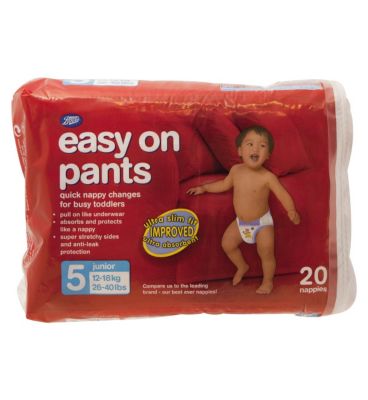 These stretchy and protective nappy pants have convenient tear-away sides to make changing your busy toddler as quick and easy as possible.
What mums say:
"I have been using this brand of pull ups since my LO turned 1. They are far and away the best on the market and if occasionally her size has been unavailable and I have used another brand I really notice the difference!"

Mrs23Grouch, online customer
Pampers Easy Up
Your toddler will feel so grown up wearing these nappy pants, which feature the Pampers extra dry layer for fast absorbency and protection.
What mums say:
"Just what it says "easy up" works great when you have an active toddler,who does'nt like to stop for long to get a nappy change,use them all the time now.Would really recommend."

Icequeen8, online customer
Related categories
Mother and Baby
Nappies and Wipes