Boots guide to nappies
Which nappy is right for your child?
Type
Size
Weight (kg)
Weight (lb)
Newborn
0-1
2-5
5-11
2
3-6
7-14
Baby & toddler and nappy pants
3
4-9
8-20
4
7-18
15-40
5
11-25
24-55
Nappy pants
6
16+
35+
(Baby and toddler nappies go from sizes 3 – size 5; Nappy pants go from size 3 – size 6.)
Newborn
You'll be changing your newborn's nappy around 10 to 12 times a day, so it's important to find the right brand for you.
Ideal for:
Baby's first nappy.
Things to consider:
Newborn nappies are designed for your baby's delicate skin. Look for wetness indicators that change colour to let you know when your baby needs changing.
Shop all
Baby and toddler
Ideal for:
Active toddlers exploring their world.
Things to consider:
Older babies need their nappy changing five to eight times a day on average, although this varies. Once your little one is up on two feet, they need a nappy designed for a lively lifestyle. Elasticated legs and super-absorbency can make life easier and more comfortable.
Shop all
Nappy pants
Ideal for:
Bigger boys and girls training to use the potty.
Things to consider:
Nappy pants are a great halfway between traditional nappies and real pants. Let your little ones take more control of their toilet training.
Shop all
Don't forget wipes!
You'll need wipes close at hand wherever you change your baby. We've a wide range to choose from, including sensitive and fragrance-free options.
Shop now
What else do I need?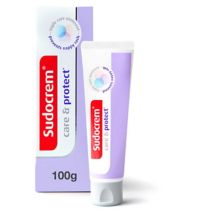 Sudocrem Care and Protect (100g)
Shop now
Boots Degradable Nappy Sacks – 1 x 100 Pack
Shop now
Boots Essentials Changing Mat – Green
Shop now
Related articles and guides
Nappy FAQ
Answering the questions you want to ask about your baby's nappies.
Read the full doctor-approved article on BootsWebMD
Buyer's guide to breast pumps
All you need to know about expressing milk.
Find out more
Let's go potty
How to get potty training off the ground.
Find out more