/Boots/VisualDesign/Pages/RichContent/UK_C_Cont_16_FullWidth
/Boots/Schema/RichContent/ContentItem/UK_C_Content_09_Standard
Car seat types at a glance
| Car seat group | 0+ | 0+/1 | 1 | 1/2/3 | 2/3 |
| --- | --- | --- | --- | --- | --- |
| Approximate age range | Birth - 15 months | Birth - 4 years | 9 months - 4 years | 9 months - 12 years | 4 - 12 years |
| Child weight range | 0 - 13 kg | 0 - 18 kg | 9 - 18 kg | 9 - 36 kg | 15 - 36 kg |
| Usual seat facing | Rear-facing | Combination | Forward-facing | Forward-facing | Forward-facing |
Car seat group 0+

Approximate age range

Birth - 15 months

Child weight range

0 - 13 kg

Usual seat facing

Rear-facing
Car seat group 0+/1

Approximate age range

Birth - 4 years

Child weight range

0 - 18 kg

Usual seat facing

Combination
Car seat group 1

Approximate age range

9 months - 4 years

Child weight range

9 - 18 kg

Usual seat facing

Forward-facing
Car seat group 1/2/3

Approximate age range

9 months - 12 years

Child weight range

9 - 36 kg

Usual seat facing

Forward-facing
Car seat group 2/3

Approximate age range

4 - 12 years

Child weight range

15 - 36 kg

Usual seat facing

Forward-facing
Car seats in more detail
Group 0+
These rear-facing car seats are suitable from birth and generally have a bucket-seat design for extra protection to help comfortably support your baby.
Features:
Some will even fit in pushchair chassis meaning that your baby doesn't have to be lifted in and out their seat to transition between the two.
Things to consider:
This type of seat is suitable only from birth to 15 months old.
Shop all
Group 0+/1
This type of car seat is usually suitable from birth to four years old, giving it more longevity than a group 0+ seat.
Features:
Most are rear-facing, but some models can be either rear or forward facing.
Things to consider:
It's safer to keep the seat facing the rear for as long as possible as it offers greater protection in the event of an accident.
Shop all
Group 1
Group 1 is the follow-on car seat from group 0+. They are for children aged between 9 months and 4 years old.
Features:
These seats still tend to be bucket shaped and are usually front-facing seats designed for comfort and safety.
Things to consider:
Group 1 car seats are designed to be left in the car and so do not have the handy carry handle like Group 0+ seats.
Shop all
Group 1/2/3
This group is a long term investment car seat as it will grow with your child and should be useable for their full car seat life.
Features:
This is a good option to consider if your baby has previously been in a group 0+ car seat as it should last until they no longer need a seat making it a good budget buy.
Things to consider:
Group 1/2/3 car seats are only suitable for children over nine months old.
Shop all
Group 2/3
This group of car seats follow on from the group 1 or group 0+/1 car seats and can cover car seats and booster seats.
Features:
Many have high-backed seats with plenty of support for your child's neck and head.
These seats should last until your child no longer requires a car seat.
Things to consider:
Booster seats can function as an alternative to standard car seats for children to help them feel more grown up.
Shop all
Our top car seat picks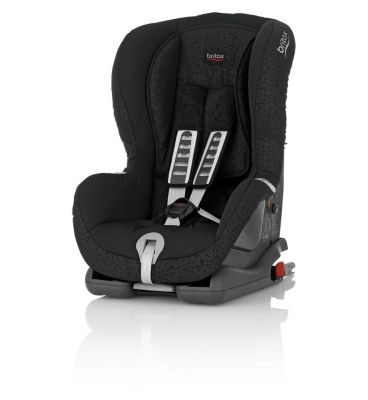 Britax Duo Plus Black Thunder
This is ideal for use in multiple cars as it can either be attached using inbuilt Isofix connection points or with a seatbelt without compromising on safety.
Shop now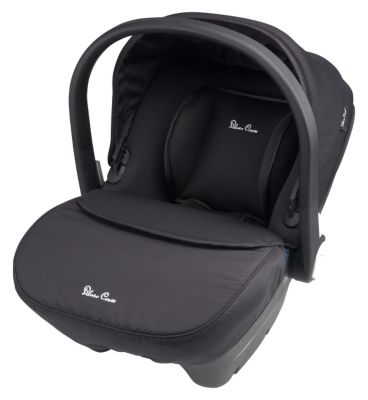 Silver Cross Simplicity Car Seat Black
A fabulous, comfortable, group 0+ car seat that is rear facing with a one-hand adjustable 5-point safety harness.
Shop now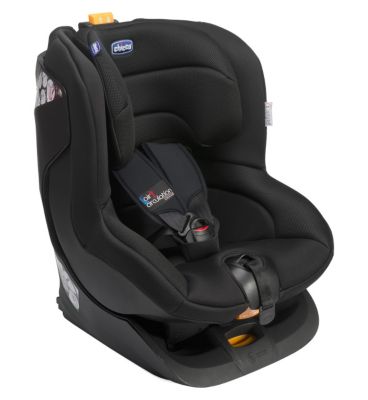 Chicco Oasys 1 Isofix Black Car Seat
This group 1 car seat features a deeper seat with high sides that has a cocooning effect giving your baby extra protection in the event of impact.
Shop now
What else you might need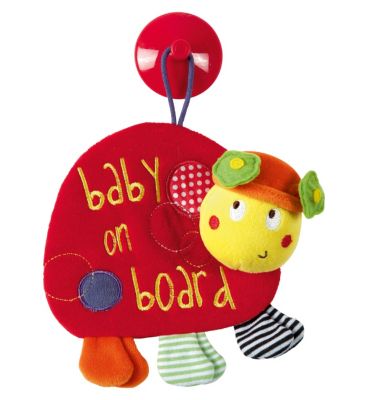 Mamas & Papas Lotty Ladybird on Board sign
A cute, plush sign that can help encourage other drivers to use caution when driving.
Shop now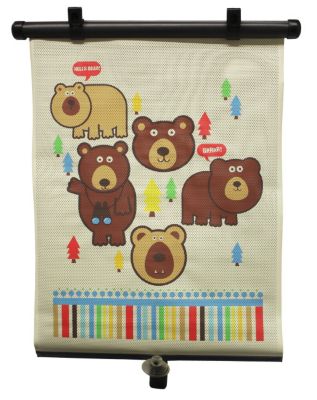 Boots Bear Sunblind
A cute sunblind to help keep the glare of the sun off your little one when you're driving - a must for sunny days.
Shop now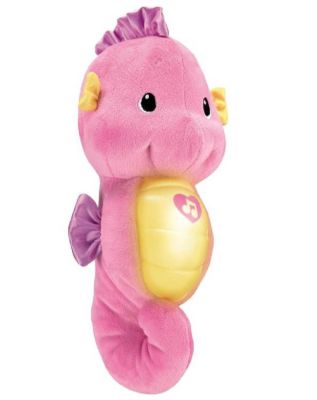 Fisher Price Soothe & Glow Seahorse - Pink
An adorable toy, perfect for cuddling up to, with a soothing lullaby to help your baby to sleep.
Shop now
Join the UK's best Parenting Club