All bases covered
Foundations
Option one: Liquid foundation
Foundations appear in many different forms and finishes, from creamy full-coverage, matte-finish formulas to modern light, radiance-boosting serums. Cassie Lomas, make up artist for
Bourjois
, prefers the latter. "The aim is to look natural and not like you are wearing a mask," she says. The maturity of your skin might also play a part in deciding what type is best for you. "As you age, less is more so go for lighter coverage foundations," suggests Cassie. Still, uneven pigmentation and redness might call for a formula that offers coverage without compromising on finish. Cassie says: "123 Perfect Foundation from Bourjois has a colour-corrective formula and that's ideal for those with uneven skin tone or high colouring and delivers a longlasting, semi-matte finish."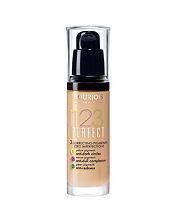 BB Creams
Option two: BB Cream
"What is a BB Cream?" you might ask. Here to explain is Sam Chapman, one half of YouTube make up duo Pixiwoo. She says: "BB creams are the hot new kid on the block, but still many people are confused as to what they are and how they work. BB stands for Blemish Balm. These became popular in the Asian market for women who had undergone laser treatment or surgery and wanted gentle cosmetics that gave coverage." So how do they differ to other complexion-boosting products? "In a nutshell, BB Creams are moisturiser, primer, foundation and suncream in one product, so they're perfect for quick application," says Sam. This all-rounder is definitely worth a try this summer.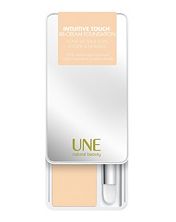 Mineral make up
Option three: Mineral make up
Mineral make up is another recent addition to the ever-growing family of base products. Head of artistry for
bareMinerals
, Sarah-Jane Froom, tells us what makes it so special. "bareMinerals is formulated without parabens, synthetic fragrances, artificial oils or preservatives - it's so pure you can sleep in it," she says. Pretty impressive, no? It looks like a powder, applies like a cream and offers buildable - but weightless - coverage.
Flawless application comes via two essential steps: first, the all-important prep, using a skin-quenching moisturiser. Second, a well-honed buffing technique - grab a kabuki brush and apply the powder in gentle circular motions. "The more your buff, the better the coverage," says Sarah-Jane.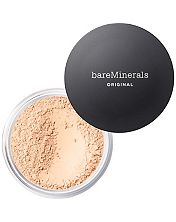 Tinted moisturiser
Option four: Tinted moisturiser
If you're serious about looking after your complexion and prefer your make up to take a backseat to your skin care, a tinted moisturiser could be the one for you. This offering from Lancome combines the lifting and firming talents of the brand's Renergie Multi-Lift moisturiser with a hint of colour that sinks into skin beautifully, providing sheer coverage with serious skin-boosting benefits. Choose from four shades and apply to face and neck every morning to start seeing a difference within weeks.